Dulcie has been reborn from a Michelle sculpt by Evelina Wosnjuk, this kit has proven to be one of my favourites to work on so far. I do love the detail that Evelina puts into her sculpts, so many tiny little creases and beautifully shaped head and limbs.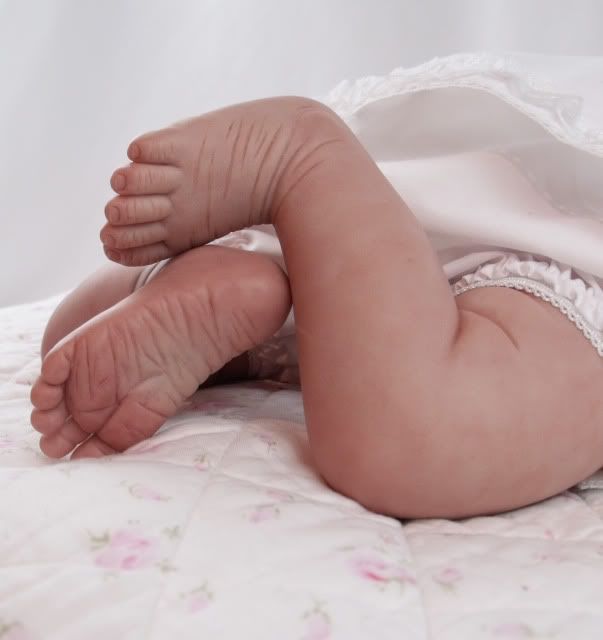 The tiny details just make the sculpt so realistic, you can't help touching the sweet little toes.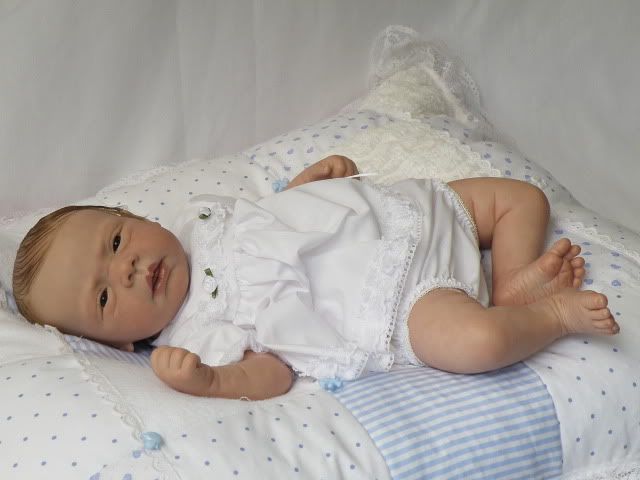 Baby Dulcie has been carefully and lovingly reborned using the best available fillings, paints and mohair.
Dulcie is approximately 18 inches in length with curved arms and legs. She fills the arms so well and feels so realistic.
Dulcie is on Ebay for 10 days. I am hoping she finds a new home to go to. To see Dulcie's auction click HERE