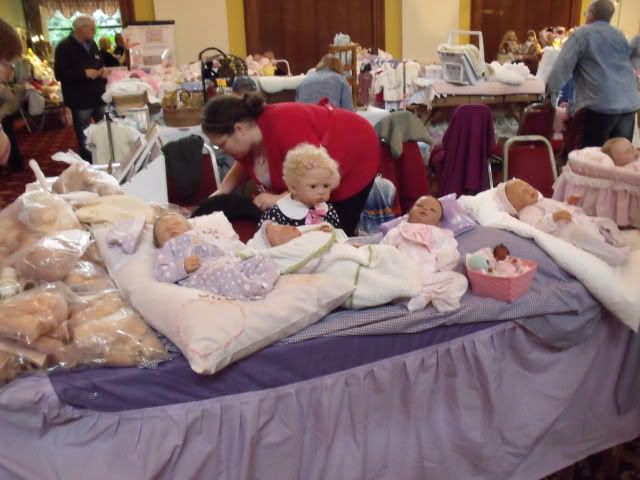 Christine's Doll and Teddy Fair
28th February 2010
Sutton Coldfield Town Hall
I had really been looking forward to being at Christine's fair, I went to the first one she hosted as a visitor and a reporter for Hello Dolly so I knew what a fantastic venue the Town Hall was already.
I was a bit concerned that bad weather was going to strike and make turnout poor but this was not the case, there was a steady flow of visitors all morning and it was great seeing so many people making the effort to come out despite the rain and take a look at the available dolls and items.

It was a lovely day, I really enjoyed spending the day with my friend and fellow reborn artist Cassie Peek who was a great help, helping me set up on the day and manning my stand with me.
It's always good fun meeting up with other reborn artists and collectors.

The Next event at this venue is on 1st August 2010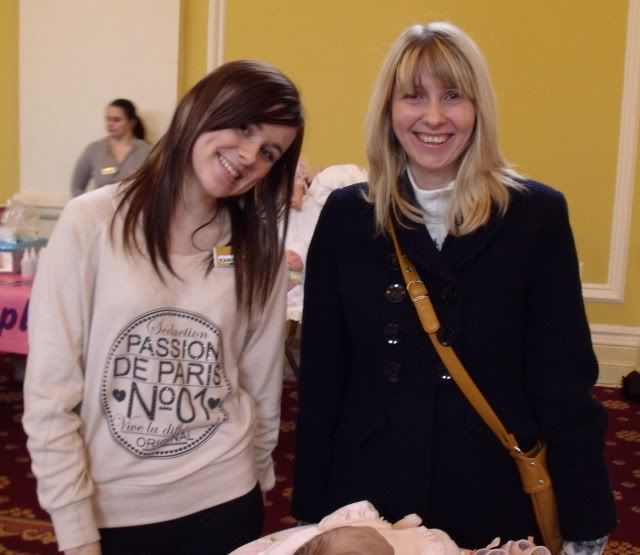 Cassie Peek and Shirley Atkins
Georgeous Displays of Coverlets and Treatments