Savannah was reborn from a Tina Kewy sculpt "Newborn Cherish". Savannah is one of a limited edition run of this sculpt totalling 500, Savannah is number 431. This sculpt was delightful to work with and created a beautiful baby. I wanted to try working with a blonde fair skinned effect for Savannah, I've rarely seen this sculpt done blonde so I decided to do mine that way to see how she would look.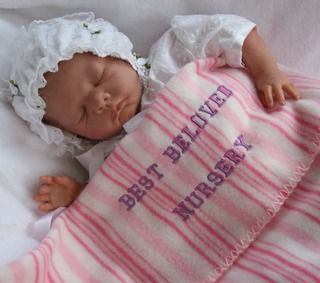 Savannah has 3/4 length arms and legs in Tina's very expressive style. I recently attended a Conference for people who run home based businesses run by Enterprise Nation. At the conference Savannah ended up on stage with Doug Richards.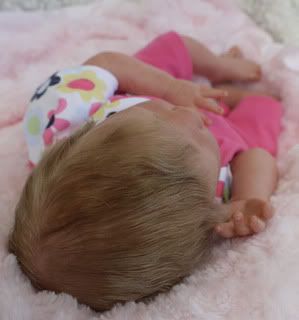 Savannah is still available to buy click here.