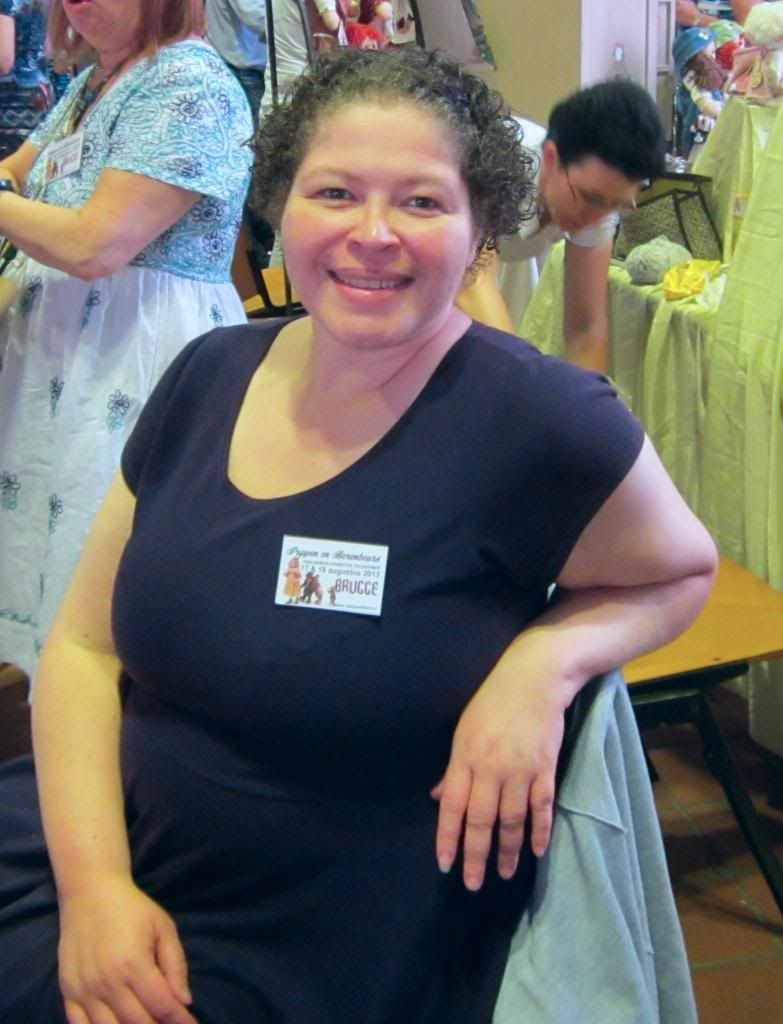 A year ago I booked to go to my first ever overseas doll show, seemed like a good idea at the time! And you know what, it was a fantastic idea. It was really hard work, kinda terrifying driving onto a ferry, another first for me and even more terrifying driving across two countries to get there... ok bit of an exaggeration there, two bits of two countries. But I did it and to be honest it was quite a liberating experience, made me realise actually I am much braver than I thought I was.
A good friend of mine, Morny, stepped in at the last moment to come with me and saved my bacon. We had a blast, we laughed so much during the trip there, we sang to loud pop music and we generally put the world to rights. Morny for Prime Minister!!!
After a very very early start and a long... but fun... drive we arrived in the fantastically beautiful ancient city of Bruge, although let me tell you, the one way system is a BITCH!!!
We went around the city one way system 3 times.... all three times we found the venue and the hotel but couldn't approach it as we were being wildly gesticulated at by people telling us we couldn't approach the venue, "no cars allowed"! Eventually we just thought sod this and approached anyway and finally arrived at the destination.
Ceinwen (my partner in crime) and her husband were already half assembled when we arrived and from there on in the weekend was just a blur of doll show, faces and laughter.
I took a lot of photos of the show and the city so I hope you take a moment to watch the slideshow and enjoy some of my moments from the weekend.